Arcola White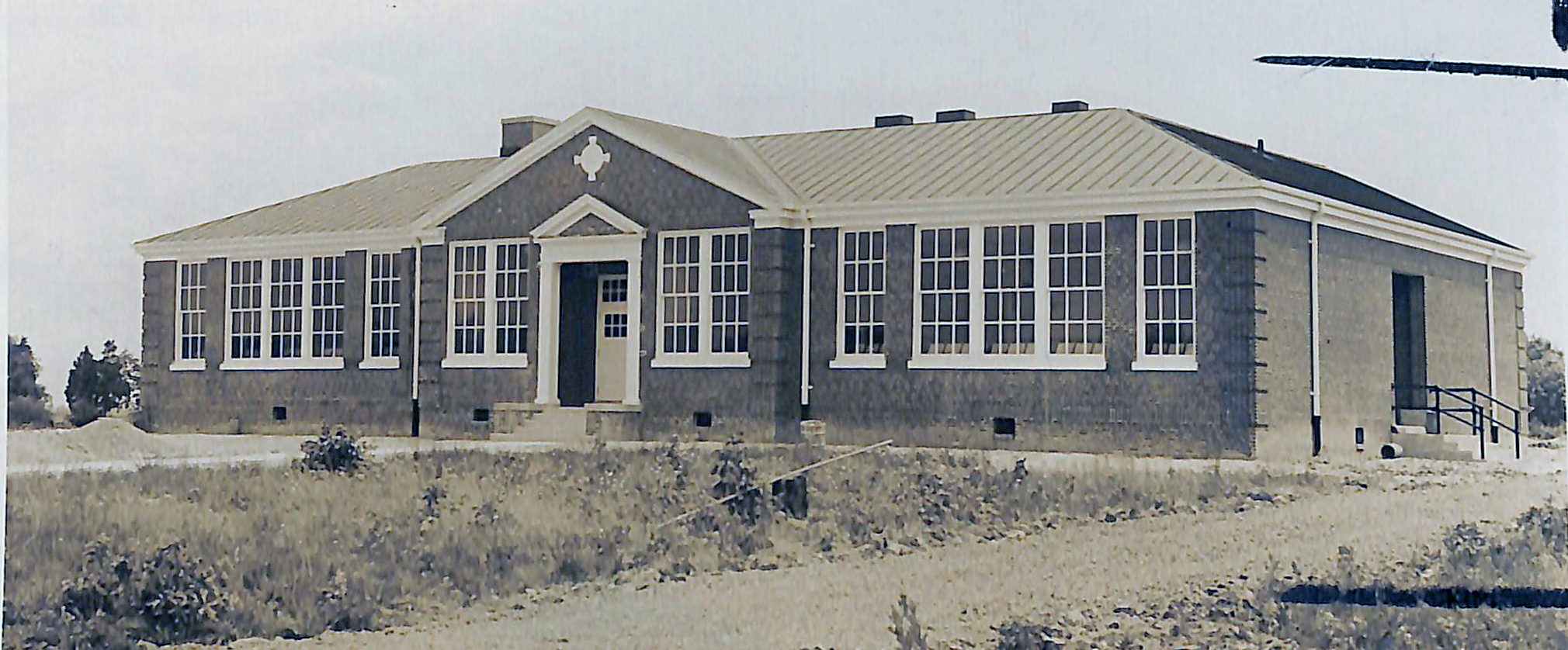 Opening and Closing
Our impression is that there were two Arcola schools, one was built in 1909 and was closed in 1939. That building was sold on 22 July 1939 to Wm. Byrnes. for $560. Source: EWP 8.1 Loudoun County School Budget for Fiscal Year starting July 1, 1940, Pg 15a.
According to hand notes on photo of second building (above), the picture was taken August 24 just after construction, 1939. "4 room elementary school at Arcola, Va. Just Completed. Cost $31,000. Built with Public Works Administration (PWA) grant of #13,940 and a Literary Loan of $17,050."
Second building was closed 1965
Physical and Map Location
41740 Tall Cedars Pkwy, Aldie, VA 20105
Petitions
Dec 13, 1948. See 2.5B. In addition to wanting an addition teacher to handle "retarded" children discussed in the history section, requested the building of an auditorium, a larger kitchen and one additional classroom. Petition complained that the kitchen was inadequate for hot lunches, also no place for inside exercise. Petition appears to have been led by Mrs. Mary E. Hemsley of Sterling. ttended Penn State Normal. (See petition section). Hemsley was considered an outstanding educator by the Carter community, where she began her career in Loudoun. Later she became Principal at the Arcola school."
1950's Undated. Parents thanked Mrs. Elise Wilson, teacher in the first grade of Arcola for the work she did.
1955 June. Around thirty parents of the 4th grade complemented Mrs. Knight for their work in the 4th grade and requested that she instruct for the fifth grade in 1955/56 school year. 9 parents were opposed to the memo.,
Transportation
History
Flag was flown from a flag pole.
1919/1920. Accordng to 6.6 Arcola, records for 1919/20 were lost.
Term Reports for both schools are in Arcola White 1924/25 to 1969 in EWP 6.3.2 Box 4.
September, 1939. Former Governor Westmoreland Davis gave a dedication address and an American flag as a personal gift. Source: Loudoun Times Mirror: Sept 7, 1939, pg. 1.
Dec 13, 1948. See 2.5B. Parents wants to hire new teacher so that "retarded or handicapped children" can be removed from the normal classes and instructed in the hall instead. The rationale was that "they are definitely retarding the other children of the four grades."
Feb 1950. The school board approved a $65,000 loan for addition to Arcola.
Instructors
1957/58 Wildon P. Reeves
Insurance and Physical Description
The 1909 structure was a one room frame schjool, built at a cost of $800.