A research resource on the period of segregation
in Loudoun County, Virginia
The Edwin Washington Project began when Loudoun County Public Schools (LCPS) recovered thousands of lost records covering the time period from 1864 to 1968 that were almost burned. LCPS asked local historian, Larry Roeder, who had previously documented the village of Conklin, to document these records. The project attracted volunteers and came to be known as the Edwin Washington Project (EWP). The EWP is seeking to archive and preserve these previously lost records and make them available for study and interpretation of the educational system during a pivotal time.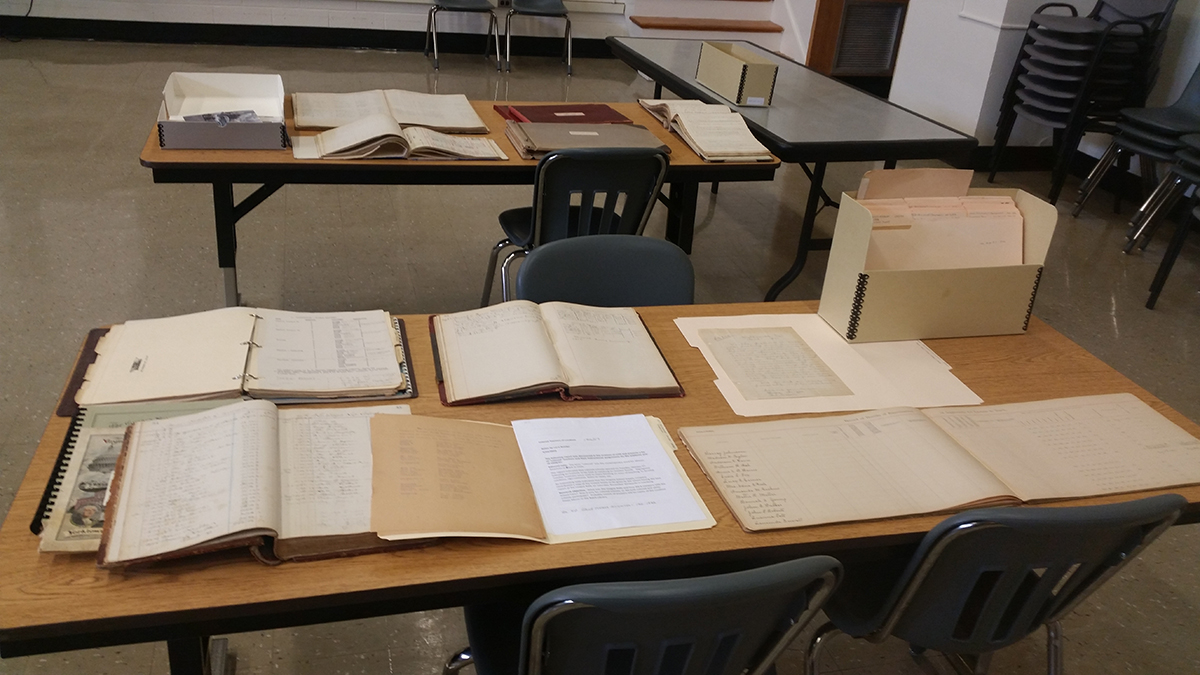 We are making digitized records and a finding aid available through this website. We also have many ongoing research projects including our new book Dirt Don't Burn.
Another important ongoing project is the digital mapping project of rural schools in Loudoun County.
About the Project
In June 1867, a black 16 year old named Edwin Washington worked in a hotel in Leesburg, Virginia for five dollars a month, plus board, with the "privilege of coming to school" in between errands. Unfortunately, this meant he couldn't attend school on a regular basis or at all, during court weeks. Still, he went to class whenever he could.
What types of records do we have?
Petitions are one example of a collection set in the EWP archive. Petitions were used by Black parents to support their children during segregation. This video discusses how they were found and how they are preserved by the Edwin Washington Project.
Video interviews and production by: Katherine Hassler, Sebastian Segura and Jemison Goforth
Video directed and produced by Courtney Mickalonis.
Donations help us purchase archival materials, create a public space to access the collection, and pay for website and online collections.
Volunteer
Do you have a related skill or just an interest in helping?