Mountville White

Mountville (white). Photo taken in 1940
Opening and Closing
1887 Original Stucture. Prior to the current building, was a one-room schoolhouse that hosted an average of forty students, which prompted the citizens in a petition of March 17, 1930 to ask the School Board to build a new two-room school house. We don't yet know where the original building was situated, nor what it was made of.
Current structure built TBD Closed due to a meeting of the School Board on Feb 28, 1940, it was resolved to close the school and transport children to Middleburg with Bus times to connect with the high school bus to Aldie. Source: EWP 8.1 Loudoun County School Budget for Fiscal Year starting July 1, 1940, Pg 29.
Physical and Map Location
The village is situated on Snickersville Turnpike halfway between Aldie and Philomont at the intersection of Mountville road. Mountville is located on a promontory between the main branch of the Goose Creek and its tributary, Beaverdam Creek, at the western base of Catoctin Mountain. (source, wikipedia). The school building is on Mountville Road.
Petitions
Transportation
History
Paper Term Reports are in Edwin Washington Archives. Mountville Elementary White, Mercer District 1924/25-1944/45 in 6.3.2 Box 4.
Current structure was sold June 9, 1945 in a Commissioner's sale, with the stipulation that the Loudoun County Public Schools reserved the right to remove the toilets.
Given to Lee by Bob Humphrey, who grew up in the schoolhouse. Lee and her husband bought the property from the Humphreys. Bob's father attended school here, and was also named Bob Humphrey as well, and he is in this photo. The student, Bob Humphrey, lived next to the schoolhouse, and came early every morning to put coal in the stove that heated the school. (Bob Humphrey lived at Creek Hill Farm, which is still there but now a fancy property.)
Instructors
Insurance and Physical Description
1887 Constructed as a two room frame structure for $300.
Current structure built in 1931, the school house was an ordinary joisted, one story, detached two room, stone building, with a metal roof. Though wired for electricity; in 1940 it was not connected with an outside line. Heat was from stoves, the flues to which were of standard, brick construction. In 1940, the building was considered modern, being practically new and in excellent condition. The size was approximately 32′ x 64.5′ and was valued in 1940 at $3,500. Sat on an acre of land.
Additional Photos


Property in 2017, photo by Larry Roeder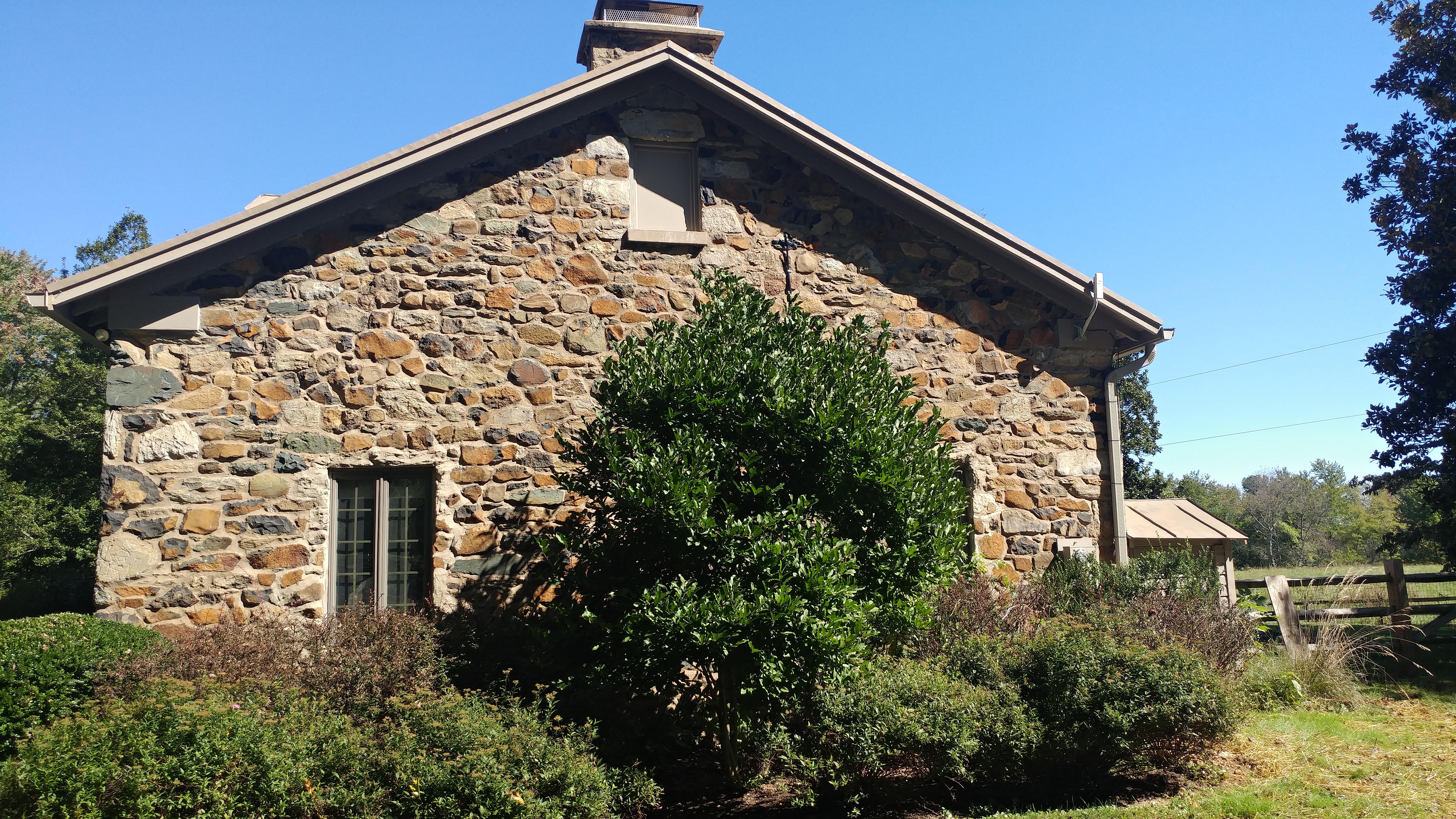 Side of school house, 2017, photo by Larry Roeder.