Paeonian Springs White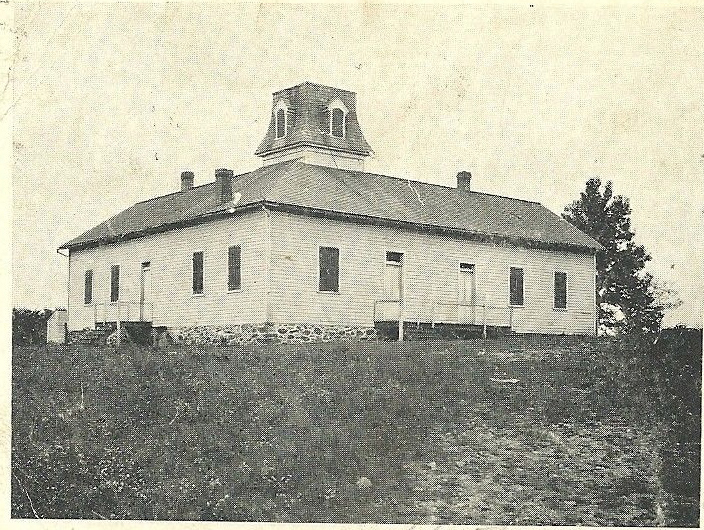 Opening and Closing
Built late 1800's or early 1900's.
Closed 1935/36, children were hauled to Hamilton
See records of Virginia Historical Landmarks Commission in the Vertical files of the Edwin Washington Archives, Douglass HS building, Leesburg.
Physical and Map Location
40463 Charles Town Pike, Paeonian Springs
Petitions
Transportation
History
We believe this was initially the Paeonian Springs Academy, which closed about 1910. Paper Term Reports for Paeonian Springs, Jefferson District, 1924/251934/35 in EWP 6.3.2 Box 4. The EWP Archives also has a set of enrollment cards for Paeonian Springs from 1918 to 1935/36, when the school closed and children were hauled to Hamilton. See EWP 6.6 Paeonian Springs W Grade 1-7 Yr 1918 to 1935.
Instructors
1921/22: Miss Ruby Corley of Paeonian Springs. Born 1900. Educated at Lovettsville High School. Instructed grades 1-7. Paid $70 a month. Had two years experience and operated on a provisional first grade permit. 1931/32 Miss Helen Einstein. Graduated from Radford State Teacher's College, then resigned from Radford as a Critic Teacher in order to take on post as Paeonian Springs.. Was also an honor student and a member of Pi Gamma Mu and Sigma Sigma Sigma. The goal was to turn Paeonian Springs into a model school. Source: EWP: 4.1.A Yr. 1931 July Model School Paeonian Springs.
Insurance and Physical Description
See records in the vertical file from the Virginia Historical Landmarks Commission. LCPS school statistics indicate the building was constructed in 1900, a two roomframe structure for $3,000